LGC Event Centre Restos spice up Pampanga's dining scene
LGEC@dmin
KABALENS now have more dining outlets to choose from as the Laus Group of Companies (LGC) opened three food chain brands as part of the Event Centre Restos located at the LGC Complex in the City of San Fernando.
The newest go-to destination houses leading Filipino casual dining restaurants Pancake House and Dencio's, as well as world-renowned American beverage brand Coffee Bean & Tea Leaf.
According to Ma. Theresa Laus, Metro Central Luzon Food, Inc. (MCLFI) president, the newly-opened food marquee is a testament that the company aims to further serve Kapampangans through new ventures and territories.
MCLFI is the subsidiary of LGC which operates its diverse range of food chain franchises.
"These restaurants are dedicated to the people of Pampanga and the people of Central Luzon. This is our way of contributing to the development of the community," she said.

"We're very confident that our kababayans will support these new establishments, as this place was built with them in mind. We put a lot of resources to make this place as beautiful as possible because we believe that Kapampangans deserve a one of a kind destination that offers high-quality food at a reasonable price," she added.
She highlighted that the new dining outlets are poised to complement the LausGroup Event Center and the soon-to-open Microtel inside the complex. The much anticipated hotel is expected to open by 2018.
Newest hangout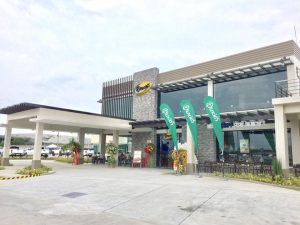 The Event Centre Restos promises a whole other level of dining experience for its customers. Families, friends, and foodies alike are sure to be wowed by the newest food destination as it exudes a relaxed and eclectic vibe in a no-fuss, chill atmosphere.
For those looking for a restaurant where you can indulge in delectable Pinoy specialties like Sisig, Inihaw na Liempo, Pinakbet, and Kare-Kare visit Dencio's Restaurant and Bar. Moreover, if your belly shouts for western favorites like pancakes, waffles, pastas, and salads, the Pancake House is the place to go.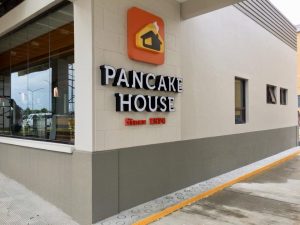 Another must-visit at the Event Centre Restos is the Coffee Bean and Tea Leaf, which offers premium gourmet coffee and exotic tea varieties, as well as assortment of cakes and sandwiches.
"This is the third store in the country and the first outside Metro Manila to have a drive-thru facility. We're pioneering this type concept, as we want to provide convenience to our customers who are always on-the-go," LGC chairman and chief executive officer Levy Laus said.
He then disclosed the Laus Group is eager to open up more Coffee Bean & Tea Leaf stores in the province.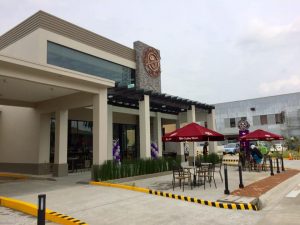 "For Coffee Bean & Tea Leaf, we will have another one or two in the pipeline. We are planning to open one in Clark, and we're currently in talks about another branch here in San Fernando," he relayed.

"By the end of next year, we're expecting a minimum of four Coffee Bean & Tea Leaf franchises," he added.