Event date: July 30 – 31, 2016
MMPC brings Montero Sport Head to Head Test Drive Challenge to Pampanga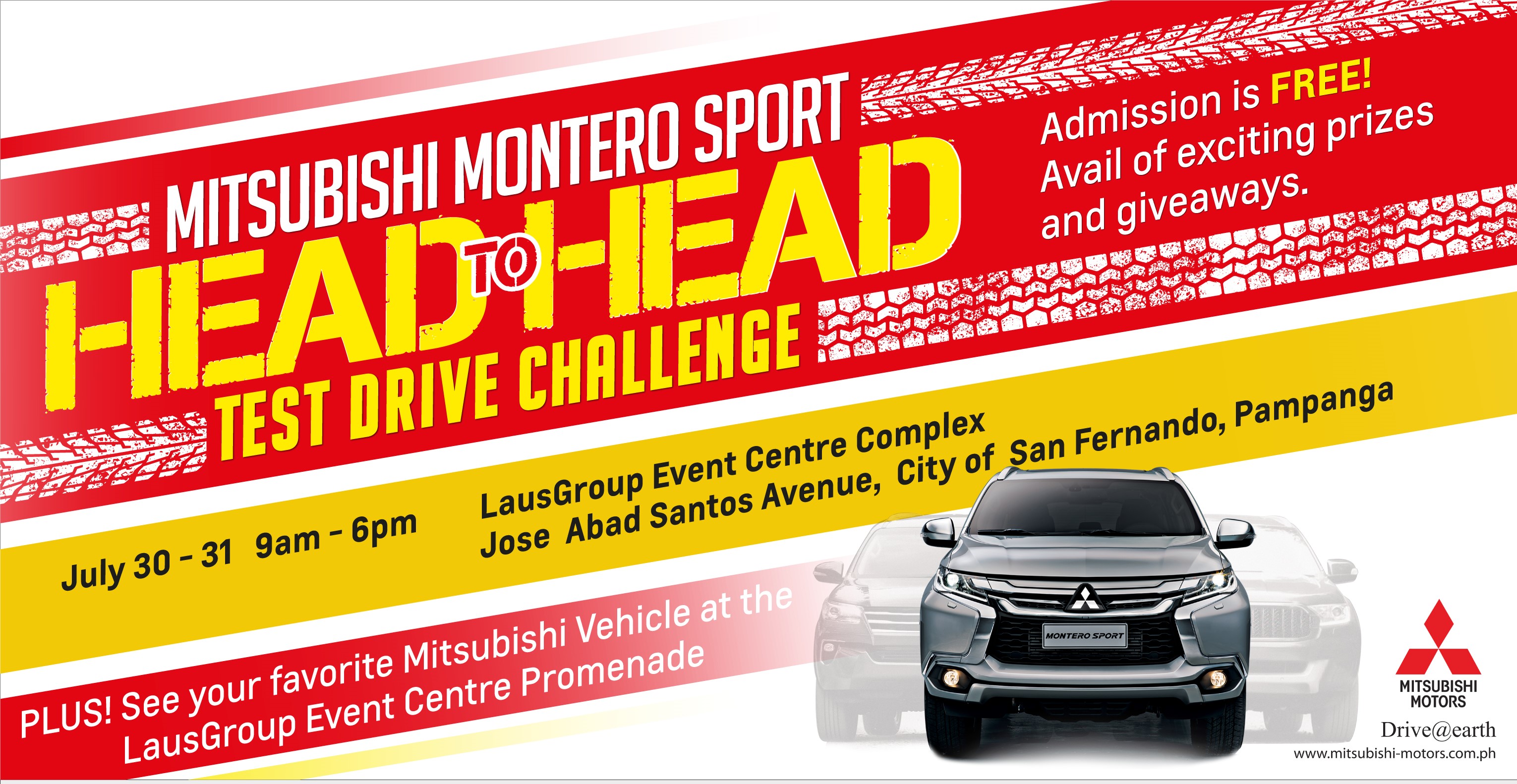 The all new Montero Sport outshone competition in its class during the Head-to-Head Test Drive Challenge where it was primarily pitted with the new Toyota Fortuner in an eight-point obstacle course at the LausGroup Event Centre last July 30 to 31. Close to 2,000 motoring enthusiasts tested the Montero Sport 4×4 manual and automatic transmission and 4×2 manual and automatic transmission under extreme conditions.
Said Rodem Perez who drove the Montero with his family: "Perfect! In all aspects, the handling, the design, the interior and everything. It was an absolute experience. This all new Montero 4×4 is above its competition. I was impressed by its space and silent engine even as I put it to real torture. I'll be buying one."
Neil Meir quickly changed his mind after testing both the 4×2 Montero and the 4×2 Fortuner. "The Montero is great! It's superb! I'll get this Montero over competition."
For Pampanga Off-Roaders Club, Inc. "Super Lolo" Engr. Marni Castro, nothing beats the Montero off road and in street driving: "Amazing! The handling is great from the steering wheel to the ride itself even if it's the manual transmission you get. It leaves competition behind. In one word, the Montero is ORAYT!"
The Head to Head Test Drive Challenge, said Mitsubishi Motors Philippines Corporation head Arlan Reyes, is the third leg of its kind and was conducted in Central and North Luzon as a part of Mitsubishi Carworld's 38th anniversary. "It is our gift and way of extending our gratitude to our longtime partner, the Mitsubishi Carworld," he said. – JTD
For more information, like the Mitsubishi Carwold Pampanga Facebook Page Click Here.